How to choose a handyman or home repair company in Watford
Introduction:
Choosing the right handyman or home repair company can be a difficult task. It's important to know what you're looking for in order to find the perfect fit. Ask yourself these questions before hiring one:  What are my needs? What do I want done? How much time am I willing to spend researching service providers and managing the project myself?"
Steps to choose the best handyman for all your home improvement needs:
1. Do some research on the company to find out if they are reputable and have a good track record
Finding a good handyman in Watford is not as difficult as one might think. Although many companies advertise, there are few who really go the extra mile and are worth trusting with your requirements. It is a good idea to take the time to get to know the handyman. He should be someone you can easily communicate with and provide reliable service. One way to do this is by asking for references.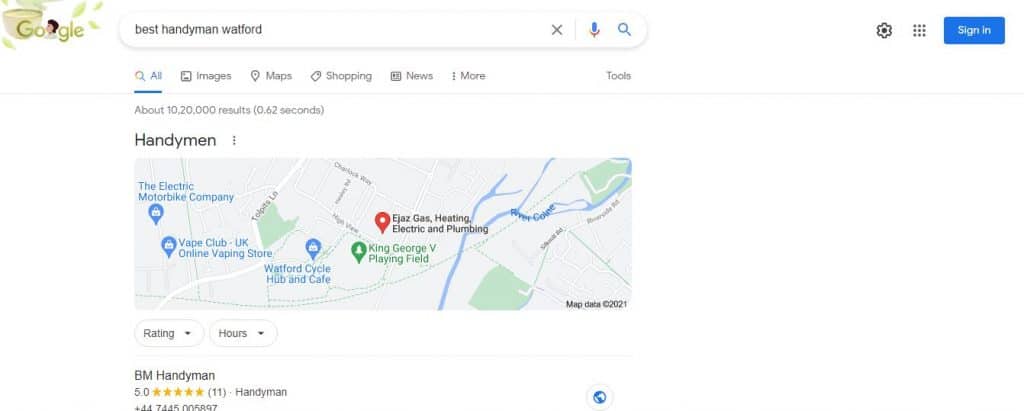 Speak with friends, family, or neighbors who may have had similar work done in their homes for recommendations
When looking for a good handyman in Watford, make sure that they are trustworthy and have proof of qualifications. It is advisable to also verify their character and reputation through friends, relatives and acquaintances. It is always a good idea to ask about past projects that they have completed. They should be able to provide examples and pictures which prove their capabilities. You should also check their references and recommendations and if possible, contact them to verify their credibility.
Get at least three quotes from different companies so you can compare prices and quality of service
You should remember that you should always get at least three quotes from different companies so you can compare the price. It is also important to note that there are companies that do not provide quotes on price. When you use their services, you automatically pay their fees. Therefore, you should be able to determine whether they are the right people for you or not. The internet is full of websites that offer quotes from different companies. All you need to do is to enter your information so you can get multiple quotes so you can choose the best one.
Check reviews online about the company's customer service skills, pricing, and overall satisfaction
A trustworthy handyman will always be ready to give a detailed explanation about the work that he has undertaken and how he performed it. You will therefore feel comfortable employing him since he will be able to explain everything clearly. He should have a firm commitment towards customer satisfaction. This means that he is committed to making every customer happy.
A good handyman in Watford will be experienced in dealing with clients of all kinds. You can be rest assured that he will be adept at handling different situations that you may come across. Experienced handymen also have the ability to make life easier for clients by providing them with valuable insights into how they can deal with issues that might arise.
Conclusion:
Conclusion paragraph: Choosing a handyman to help you maintain your home can be difficult. You want someone who is trustworthy, dependable, and affordable – all while meeting high standards of workmanship. The best way to find the right company for your needs is by asking around! Ask friends or family members if they know any reliable contractors in Watford area; ask neighbours on an online forum like Facebook; or call up local real estate agents to see if they have recommendations. Remember that some people may offer lower prices but don't always provide quality service so do your research before hiring anyone. Having difficulty finding qualified professionals? Contact BM Handyman Services today! We're proud of our reputation as one of the most trusted handymen in Watford area.
For more details on BM Handyman please do visit: https://bmhandyman.co.uk/
GMB Link: https://www.google.com/maps?cid=6802267166558747274
Contact Information:
Company Name: BM Handyman
Address: 31 Southwold Road, Watford, WD24 7DP, United Kingdom
Phone Number: +447445005897
Email: [email protected]